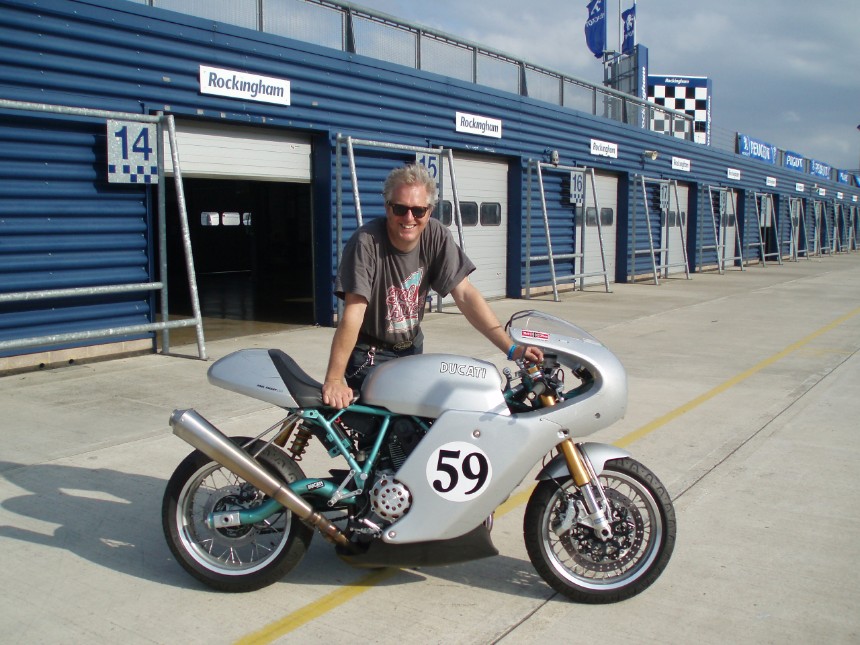 RIDEOUTS
Get out on the road and use it ! Visit a cafe or head to the coast !
Popular destinations from here in Honiton ,Devon are -
Dunkeswell Airfield cafe (A30) on our road , Sidmouth and Seaton seaside towns , and Exmoor @ 30 mins ride from us !
Minehead is a ride across the moors from us , then on to porlock hill , lynton and lynmouth round the coast .
see owners clubs below .
Wanna ride to us , then out on a fantastic biking route ? see below - 102 great routes on our doorstep !
http://www.bestbikingroads.com/motorcycle-roads/motorbike-rides-in-united-kingdom-/south-west-england-___134.html
RACING
Wanna use it some more ? Get into these options -
We've spent many fine hours club racing and drag racing (and won a few championships too !)
Desmo due , sound of thunder ,Sprinting , Drag racing (supertwins) ,
We have a dragstrip 5 miles from us at Smeatharpe (Dakota raceway)
www.facebook.com › Other › Community
Sprint at Weston Zoyland
www.sprinting.org.uk/events.html
27th/28th June –

Westonzoyland

. 18th/19th July – Shakespeare County Raceway. 1st/2nd August –

Westonzoyland

. 3rd/4th October –

Westonzoyland

.
and Hillclimb at Wiscombe nr Honiton
speedhillclimb.com › Hills
Wiscombe Park, Southleigh, Colyton, Devon EX24 6JE. Wiscombe lies south of

Honiton

and to the East of Axminster, not far from either the A30 or the A35.
http://www.ducatisportingclub.com/desmodue/
http://www.thunderbike.org.uk/
Or maybe just put some miles in and ride to one of these meetings !
Unless you're really good of course.....
BSB , WSB , Moto GP
OWNERS CLUBS
wanna meet some like minded people , or your mates - get to a club !
DSC (Ducati Sporting club) , DOC (Ducati owners club) , Italian owners club
http://www.ducatisportingclub.com/
All have local meets .(somerset ,devon and dorset )
Also you could do a trackday with a owners club - a better way to taste track time on your Duke .
http://www.trackdays.co.uk/calendar/bikes/
http://www.focusedevents.com/index.asp
WDW
World Ducati Weekend !
http://www.ducati.com/world_ducati_week.do
Oh yea - ride across the mountains and into Italy , tasting most of Europe on the way . What could be nicer ?
Dates now released for 2014 - ride to the factory for a visit and museum - then ride to Misano for the party !
Of course you could pop on a easyjet flight - but it don't feel the same - take it from me (i've done both ways !)
AUTOJUMBLES
Got a classic ? , get to an Autojumble for a rummage around in some spares - and get a bargain .
Down here we have the Bath n west Shows and autojumbles , Beaulieu , Netley marsh Euro jumble
, Kempton park and Popham autojumbles to name a few .
http://www.classicbikersclub.com/events
http://www.realclassic.co.uk/events.html
Gonna add some links here for you later - so you can get involved too !